Today's News Stories (August 2nd), 2012 Gay Chick-Fil-A Employees Speak Out
Several city officials have been banning Chick-Fil-A's from their towns, other companies have cut ties with the restaurant and gay activist groups have been protesting the chain and now several gay Chick-Fil-A employees have come forward.
Andrew, a gay Chick-Fil-A employee, came forward anonymously (out of fear to be fired), saying he finds the situation and the lines of hateful customers "very, very depressing". Another gay employee stated that he has been getting hate from both sides - while he hears customers say homophobic things to his face to show their support for the company, others have screamed at him, calling him a homophobe for working for the restaurant. He said: "It seems like very few people have stopped to think about who actually works for Chick-fil-A and what those people's opinions are. They are putting us in a pot and coming to support us or hate us based on something they heard and assume we agree with." Gabriel Aguiniga, who is also a gay Chick-Fil-A employee stated that the hardest thing for him now is "constantly having people come up to you and say, 'I support your company, because your company hates the gays". Several others have come forward and you can check out their opinions in the article below.
Click here to read the full article.
Romney Continues To Fail Internationally
After several international fails during Romney's tour around the world, during his last stop in Poland he praised the country for its small government and economy– but neglected the fact that a lot of the things he praised include things like universal heathcare, fully government funded university education, government money for each child and that the economic growth is mostly due to funding from the European Union. Basically the opposite of the things he supports and praised about the country are true.
Click here to read the full article.
Obama Authorizes Secret Support For Syrian Rebels
Obama authorized the CIA and other government agencies to provide support to Syrian rebels in their fight against Assad, although it is unknown when he signed this into action. Even though they don't seem to be providing weapons, other Allies are. Reports say that the rebels have recently become more organized, which might be due to the new secret support.
Click here to read the full article.
Police Sued For Profiling Against Women With Hairy Legs
Toronto police is being sued for $1.4 million after arresting seven people during the G20 summit without reason. Allegedly they were profiled as protesters because of their clothing and because the women had hairy legs. One plaintiff claims that she was also sexually assaulted by police.
Click here to read the full article.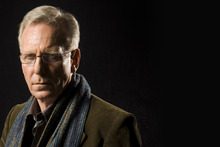 Hackers Track Down Hacker
When filmmaker Bryan Bruce's website was hacked this weekend (a website that, among other things, collects money for hungry children) hactivists immediately struck back and tracked down the hacker. They sent Bruce an anonymous email with the hacker's information that he then passed on to the police.
Click here to read the full article.
Chad Le Clos's Dad Interview
Watch this video of Chad Le Clos's Dad, whose son just won the gold medal in 200m butterfly at the 2012 Olympics, being super sweet, talking about how awesome his son is.
Click here to read the full article.
McKayla Maroney Spotlight
Check out this post spotlighting McKayla Maroney, the now famous face of the 2012 Olympic gold medal winning American women gymnastics team for performing a perfect vault that literally made a judge drop her jaw.
Click here to read the full article.
Redheads Are Hot
Appreciate this gallery full of hot redheaded ladies over at the Chive.
Click here to read the full article.
London Mayor Is The Newest Meme
After London Mayor Boris Johnson's zip-line failure this week, pictures of the incident have now become a funny meme. Check out more pictures on Twitter.
Click here to read the full article.
Hobbit 3D Glasses
The Hobbit: An Unexpected Journey, Peter Jackson's film version of the prequel book to the Lord of the Rings-series, will be three parts long, and is shot in the new 48fps format to make it look even more awesome in 3D. Whether or not that is actually working (or if 3D can ever be awesome) is debatable, but if you are planning to see it in 3D, you can now get these limited edition special The Hobbit 3D glasses.
Click here to read the full article.
New Obama Ad Criticizes Romney's Taxes
The Obama campaign has released a new ad that directly refers to Romney's above average income and the below average taxes that he has paid in the past, as well as his plan to lower that rate even further.
Click here to read the full article.
Chick-Fil-A Appreciation Day Gets Lots Of Support
Thousands came out for the Chick-Fil-A appreciation day, created by former Arkansas governor Mike Huckabee to support the company's president's anti gay-marriage stance and the money his restaurant chain spends on anti gay-marriage groups.
Click here to read the full article.
Chick-For-Gay
While anti-gay supporters of Chick-Filet-A's president Dan Cathy anti-gay statements rally to show their support for the restaurant chain, The Abbey, the world's best gay bar, has launched their own sandwich – Chick-for-Gay.
Click here to read the full article. NBC Receives More Criticism For Olympics
NBC has been getting a lot of hate for their coverage of the Olympic, especially for airing things with a huge delay and for editing out events. They are now being criticized even more for editing out a dramatic moment when Russia's Ksenia Afanasyeva crashed on her knees during her final pass, supposedly to create more hype around Team USA.
Click here to read the full article.
Armor-Clad Robbers Steal $25.000
On Monday, a group of armor-clad robbers robbed a renaissance faire at sword-point. They managed to escape with $25.000
Click here to read the full article.
South Korean Fencer Gets Special Medal
After South Korean female epee fencing competitor at the 2012 Olympics Shin A Lam lost to Germany's Britta Heidemann in the last second, she had to stay  on the strip frustrated and crying for over an hour, because she claimed that the hit happened after time had already expired (leaving would have meant accepting defeat according to official rules). She now has been awarded a special medal for her "aspiration to win and respect for the rules". Shin A Lam, however, basically told them to shove it, since it is not an official Olympic medal and she believes that she deserved one, because she thinks that the ruling was a mistake.
Click here to read the full article.
GMA Host Robin Roberts Leaves Mid Show
Good Morning America anchor Robin Roberts, who was recently diagnosed with MDS, had to leave in the middle of the show this week because she was not feeling well, and will be taking time off for a couple of weeks.
Click here to read the full article.
Doctor Who Season 7 Trailer
No need to say anything about the new Season 7 trailer for Doctor Who, just watch it and get excited! Also, check out this promo picture:
Click here to read the full article.

Demonoid Disappears – Links To Malware
Demoniod, a website that indexes torrents, went down last week after a DDoS attack and is now linking to advertisements filled with malware – not a good sign for the future of the site. While the plan is to bring it back eventually, the site's admin currently has more important things to take care of. The site has disappeared several times previously, so this is probably not the end.
Click here to read the full article.
Admitting To Rape On The Internet Is A Bad Idea
After Reddit-user Nachington asked if anyone had any rape stories to share, another user came forward anonymously, admitting to the rape of several girls. His statement might not be as anonymous as he thought though, as this admission of guilt could potentially lead to a subpoena for his IP address and could be used against him in court.
Click here to read the full article.
Noah's Ark Is Ready For The Apocalypse
Millionaire Johan Huibers is ready for the apocalypse now (provided the apocalypse is a flood and not Vampire Robot Nazis who are also Zombies), because his replica of Noah's Ark is now ready. The ship is 450 feet long.
Click here to read the full article.
Douchebag Harrasses Innocent Chick-Fil-A Empoyee
While many people came out to support Chick-Fil-A, some also protested the chain, including this guy, who went as far as harrassing an innocent employee. 
Notes
jakeland reblogged this from defranco and added:

reaaaaaally sad. Like really really sad.