Today's News Stories (June 14th), 2012
Burger King Rubs Some Bacon On Your Sundae 
As of today, bacon enthusiast can enjoy Burger Kings new Bacon Sundae. The pork topped ice-cream treat clocks 510 calories, 18 grams of fat and 61 grams of sugar. The salty-sweet treat is not the only addition to BKs Menu, the Memphis Pulled Pork BBQ Sandwich, the Carolina BBQ Whopper/Chicken Sandwich and the Texas BBQ Whopper/Chicken Sandwich as well as Sweet Potato Fries and Frozen Lemonade are also available for your enjoyment during this summer.
Click here to read the full article
Drizzy Drake and Chris Brown Start a Brawl
Last night Chris Brown and Drake were involved in a brawl at a NYC nightclub. The rappers were seen hanging out together, until they reportedly started yelling at each other. When both of their entourages joined in, someone threw a bottle, which started the brawl. By the time the police arrived, Chris Brown and Drake where gone, having left behind five people with injuries and a vandalized nightclub. Chris Brown later tweeted a picture of a gash on his chin. Drake has since responded, saying that he was not involved in the brawl, but that it was in fact fellow rapper Meek Mill who started the fight.
Click here to read the full story
Atlanta Teachers Volunteers to Work for Free After Budget Cuts 
When Karon Stocks heard that Gwinnett County schools would lose $89 million of their current budget, she and over 40 of her colleagues decided to hold reading classes at Benefield Elementary School – for free. These teachers have volunteered to give up their summer vacation to help young kids make better use of their free time and around 100 families have already taken advantage of this opportunity.
Click here to read the full story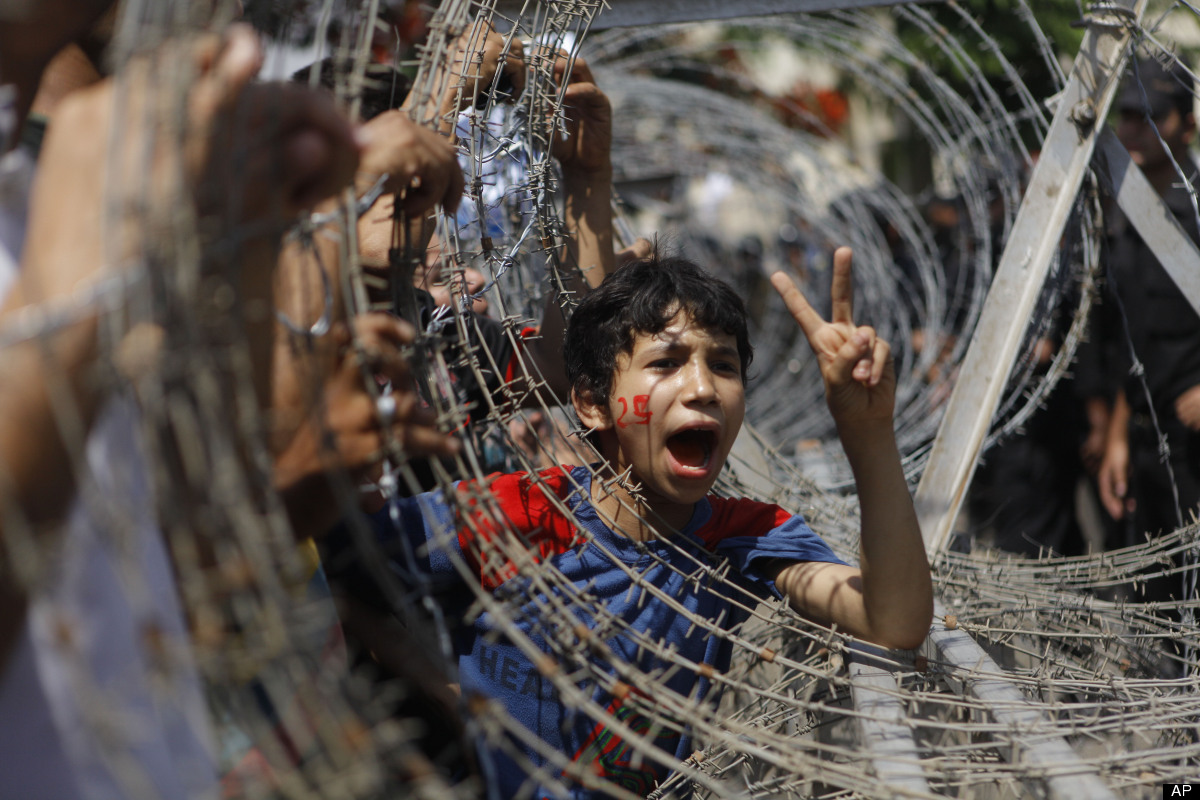 Egyptian Court Rules Parliament Unconstitutional 
The current Egyptian Parliament, which was put in place after the revolution against President Mubarak last year, was ruled unconstitutional by the Egyptian Supreme Constitutional Court earlier today. Parties had contested a third of seats that were supposed to be reserved for independents, which violated the principle of equality. New elections will be held, with Ahmed Shafiq, former prime minister under Mubarak, being allowed to run for presidency. He will go up against the Muslim Brotherhood candidate Mohammed Morsi.
Click here to read the full story
(Source: youtube.com)